Metachronos overall score = 5.9 / 10
Positive
# Unique player-versus-player dynamic
# Three playable races to choose from
# Good music
Negative
# Low-level quests are generic and boring
# Traveling around the world is painfully slow
# Very little variety in terms of items, quests, classes, and enemies
# Bland environments
As full as the market is for massively multiplayer online role-playing games, it seems that there are always plenty of people who are looking for something new. At least, that's what Codemasters is hoping for with its first foray into the world of massively multiplayer games, Rising Force Online. Although the game is your standard MMOG for the most part, it has one significantly unique design element that sets it apart from the crowd.
The sound in the game is about what you'd expect, but it works well here. The music is mostly excellent, with appropriately dramatic orchestral tunes and fast-moving electronic beats that match the action well. The sound effects are the standard clashes and clangs of weapons and grunts and hisses of enemies. It all sounds good, but it's nothing you haven't heard before.
RF Online is built around an interesting three-way race-war dynamic that offers a refreshing change of pace from the standard player-versus-environment questing. Unfortunately, you have to spend a long time grinding your way up to the appropriate level to experience the best parts of the game. As fun as the chip wars are, they aren't quite worth all the time and effort it takes to reach a level where you can enjoy them. As it is, RF Online is a bare-bones massively multiplayer online role-playing game with one great mechanic mired in hours of derivative, uninspired gameplay.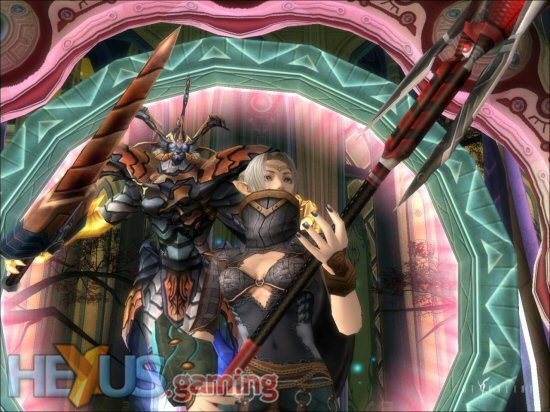 _________________
Most of my reviews are taken from
www.gamespot.com
I shorten them and find the most important parts as their reviews are over 3 pages long which can be a burden to read and the screenshots are taken from the internet