tymon's personal score:9.8/10
positive


Great graphics

a bit scary yet not a lot

weapons are upradable(unlike other resident evil)

Their are shops(well merchants)

some funny hiddin jokes

zombies zombies zombies

blowing up zombie heads is fun

Negative


not a lot of space to store your stuff...yet it is upradable..

Some times zombies tend to run at you then start to walk again...

this game is awsome! if you like shooting zombies.The bosses are great(I have only fought 1 boss for now but it was great!) the game has great graphics and a great third person shooter so.If you like shooting zombies get this game and thats it.Their is praticly nothing bad about this game.Some say that its way too hard but if you choose easy mode it isn't that hard(yet sometimes you may have to use your head a little)the one thing that surprises me is that the merchant keeps calling you stranger yet you see him like a 100 times!.....in fact exept for the zombies he is the most frequantly appeared charachter in the game which is a bit wierd.Their are also some inside jokes if you tend to look around a bit.Example before a booby-trap or something a sign appears which is relativly stupid(and funny) as the point of booby-traps is to surprise you but the sign is hardly noticable
so get this game if you like to shoot zombies!
please also note this game may scare young children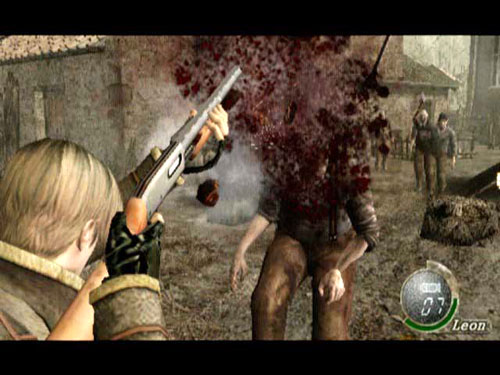 _________________