Metachronos overall score = 6.0 / 10
Positive
- Special attacks and slow motion sometimes come together to make for fun moments
- Good soundtrack
Negative
- Constant knockback attacks make the difficulty frustratingly inconsistent
- Awkward controls
- Slow-motion mechanic is unnecessary and improperly balanced
Spyro's been a shadow of his former self for years now, so it's perhaps unsurprising that his most recent foray onto the Wii and PlayStation 2 is not an amusing one. The game tries so hard to be likeable, but its humor is forced while its gameplay is both plodding and shallow. The game also throws in new and unnecessary gameplay elements while failing to offer anything truly refined. Spyro and his game have reached an awkward adolescence, and the resulting identity crisis is both frustrating to participate in and awkward to witness.
The visuals are colorful and full of particle effects, but they too suffer from a lack of character, relying on tired level design, as well as repetitive enemy models (you know, the ones you saw in the last game). Some environments are lovely to look at, while others suffer from a low polygon count and oversaturated colors. Animations are a little stiff too, which contributes to the overall gawkiness. As previously mentioned, the all-star cast's delivery lacks zeal, though the pretty soundtrack does an admirable job of setting a properly fantastical tone.
The Wii version allows you to swing the Wii Remote around for attacks and has some other basic motion controls, though using the Wii Remote's control pad to control the camera is less intuitive than the more standard analog-stick controls on the PS2. Otherwise, both versions are essentially the same, but only die-hard Spyro fans are likely to elicit much enjoyment from either of them. This dragon is not a boy anymore--yet not a grown-up either. Unless the series can find an identity, it seems destined to continue its total irrelevance.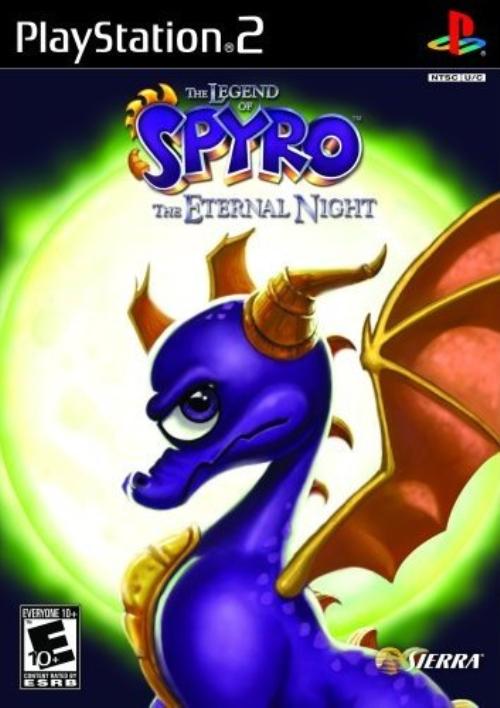 _________________
Most of my reviews are taken from
www.gamespot.com
I shorten them and find the most important parts as their reviews are over 3 pages long which can be a burden to read and the screenshots are taken from the internet