they invent inflatable mice!
For the traveller, a mouse's bulk makes it a difficult peripheral to
pack. Now some Japanese designers have come up with a flat-pack design.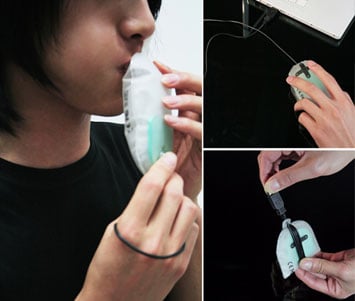 The Jellyclick mouse: just a load of hot air?
The
trioís Jellyclick mouse is inflatable and... er... thatís about it. It
can be rolled or folded to sit inside your shirt pocket or chucked into
your laptop bag.
Jellyclickís designers say they designed the concept mouse with an
emphasis on portability. Because, while miniature mice are already
available, they arenít very easy to use compared to a full-size
wireless rodent.
No informationís provided about how it actually works - well, it is still a concept. But, the
designers
should get full marks for creativity.
taken from
www.theregister.com
_________________