Metachronos overall score = 2.8 / 10
Positive
- It's free
- Tons of items, weapons, accessories and areas
- Lot to things to do
Negative
- Ancient visuals
- Abysmal combat system
- Sounds even worse
- Boring character and enemies design
- Most areas are restricted to non-members
- Events are just a waste of time
- Quest get boring after a while
- Takes you forever to level up
Almost 85% of those who own any type of consols including the PC, DS and PSP has played a bad game. Lucky those who haven't. There are tons of bad games, the question is why bad games are made? Do the creators want use to waste our time? Or they're out of ideas? Or maybe they didn't have anything to do.
Let me say it straight, Runescape is bad, really bad. It dosen't come on CD or DVD, it's free, but you can become member,but not worth it. Maybe that's the best thing, FREE. There are lots of weapons and items to experiment with. That's why Runescape has a little strategy but normally straightforward. The weapons are little different from each other. Maybe different form or maybe longer. But there is alot to keep you busy. Like crafting, mining, woodcutting and other stuff. You might like it, for a while.
Still it's free, so don't expect much. Runescape has bad visuals and sounds is worse. Combat is stupid and can become frustating when fighting strong enemies. Worlds are good but most are only for memebers and it's not worth your money. Some events are good but some are really a pain. Money is easy to collect, mostly by selling stuff, beating enemies and other things. Quest, better not comment. And then this, it takes to much time to level up. I'm not a guy that stays 10 hours on the PC. Especially on a game you can easily be hacked. Yes you might spend a 100 hours on Runescape and some fools take your account. Out of control.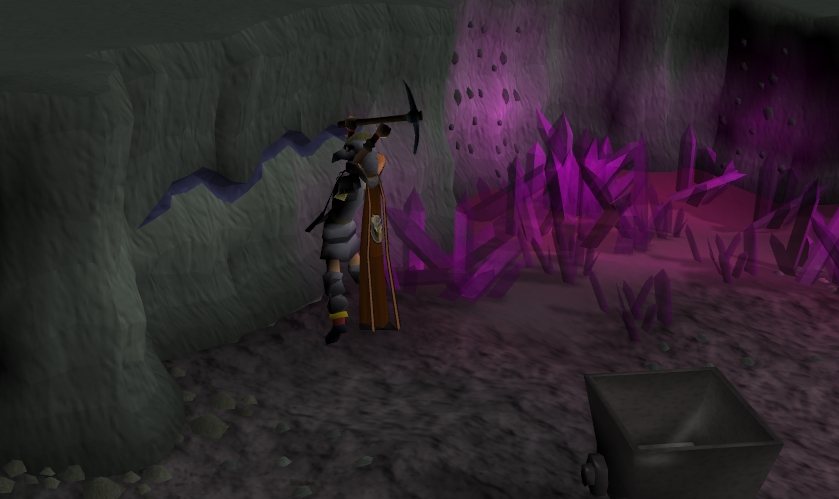 If you don't have anything to do, Runescape mgith sound like a good idea, but i really don't see what's the point. It's boring, pointless, looks and sounds awful, plays worse, but people still play it. People say it's good, DON'T BELIEVE Them. Maybe the fact that's its free makes it sound good, but the fact that its exist makes me sick. And i only played it for 6 hours. What about those who played it for over 100 hours? They must be begging for somebody it hit them in the head, so stay away from this horrible MMO.